How to Work With an HVAC Dealer
Take a moment to make sure you're prepared for your service visit before calling your contractor.
Your HVAC dealer can help with a range of issues, including equipment failure, uneven temperatures, strange smells or unexpected costs on your electric bill. Whatever the reason, it's important to be ready for conversations with your HVAC dealer to make sure your discussions are productive. Here are some suggestions.
Find the right dealer
It's worth spending time to find the right dealer. After all, the best dealer is one who has the kind of experience that will help save you time and money. The following list of questions can help determine if a dealer is right for you.

•Do they often work with Champion® products?
•How long have they been in the HVAC business?
•Do they have any reviews from other customers? Are they positive?

These questions can help you find a new dealer or confirm your current dealer is a good fit. Don't be afraid to get a second opinion about repairs or replacements if you aren't completely confident.
Pre-call checklist
Taking a moment to prepare for a contractor service call can help ensure the call (and the visit) go smoothly. Here are a few steps you can take.

Information gathering:
Note the model numbers of all HVAC products in your home.
Document how long the problem has been present.
Share a phone number the HVAC technician can use to confirm the service visit.
Handle the basics:
Make sure all elements of your system are easy to reach/aren't blocked.
Move your pets to a separate room so they won't be a distraction or get too excited.
Make sure an adult (18+) is home.
Get permission from your landlord for HVAC service if you're renting.
Other things to check:
Check to see if your system's air filter is dirty. A dirty air filter is often the cause of problems.
Shut off your air conditioner or heat pump if they are frozen. This allows them to thaw before the service visit, allowing your HVAC technician to get to work right away.
Likely contractor/dealer visit questions
Having answers ready for some basic questions your dealer may ask can help speed up the service visit and help your dealer provide recommendations.
What home comfort products do you currently have in your home (air conditioner, heat pump, gas furnace, air handler, any indoor air quality products)?
Is your home staying as consistently cool in the summer and warm in the winter as you'd like?
How long do you plan to live in your home?
Are you happy with the quality of the air in your home?
What is your interest in investing in energy-saving technology or equipment?
How much time do you spend away from your home?
How to tell you're working with the right dealer
Proper installation has an enormous effect on the performance of any HVAC system. A system that is too large or too small can impact efficiency. And an improperly installed system can lead to problems down the road, even if everything seems normal immediately after installation. Working with an established, well-respected dealer is always a good start, but you can also look at other credentials for confirmation.

•NATE-certified Technicians: Champion® Certified Comfort Expert™ employs NATE-certified technicians – an industry-recognized, third-party designation of excellence.
•100% Satisfaction Guarantee: When you work with a Champion® CCE Contractor, your installation is backed with a 100% Satisfaction Money Back Guarantee. On any installation work, Champion® will address any material or workmanship issues, or we will remove the installed equipment and refund your money.
•The Champion® CCE badge: A designation that shows you're working with a contractor who participates in ongoing training, installs only premium-quality equipment and has a proven track record of success and customer satisfaction.

Your Champion® dealer can offer more helpful, courteous advice on choosing a system that meets your comfort and efficiency needs.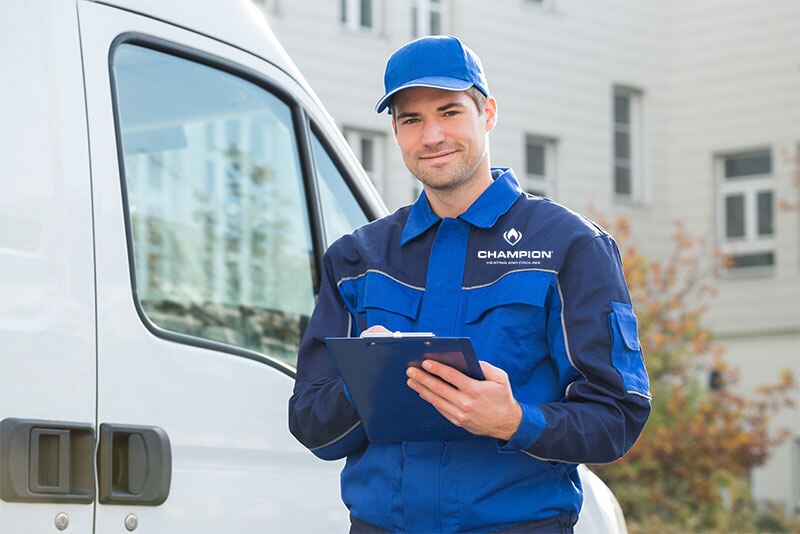 Speak with an Expert
Our Certified Comfort Experts are highly trained in home heating and cooling needs, and can provide you with a personalized solution that's right for your home.
Schedule a Home Consultation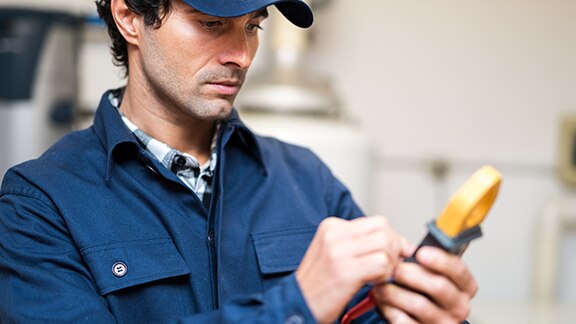 What you need to know about having a new AC or heating system installed in your home.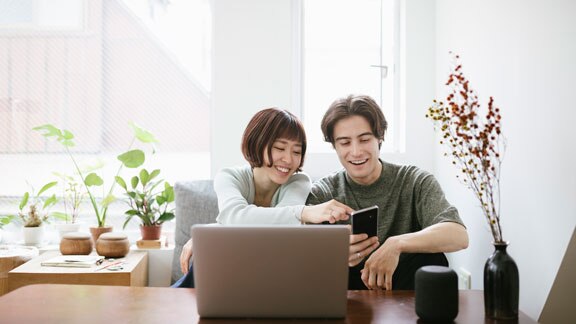 Better understand what decisions are required when purchasing a new HVAC system.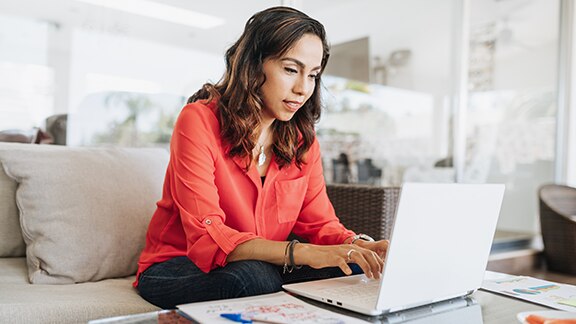 Find out what you can expect to pay when having an HVAC system installed.